In the centre of Newcastle, the diversity of office space varies greatly. This modern dynamic opens the door to creative and often unorthodox solutions for the space we work in. Like any major city, the space we occupy is at a premium. Broadacre House has been no exception for making the most of what it has in order to improve the facilities for the people that inhabit it.
Resisting the instinct to build outward or upward, our collaborators, AMH Workspace and client GVA, decided to build inwards with remarkable results.The need to provide facilities that encourage a healthy lifestyle and a low emission commute are ever present. This direction for modern companies, has begun to necessitate washing and cycle storage areas in all manner of buildings.TRI-B's involvement required us to use our diverse skill set to achieve our client's goal. The foundations, groundwork and drainage were our first tasks which were difficult due to the large scale of the building. Our work continued through to the structure of the build and the roof, before moving onto the internal floors, knock through, dry lining, suspended ceilings, plastering, masonry, joinery and plumbing.
The resulting outcome of this project will now allow anyone using this building to make their contribution to the environment and make, at least one, zero emission commute to work each week.
We look forward to future projects like this as we all have a fundamental responsibility to clean our environment and stay healthy at work.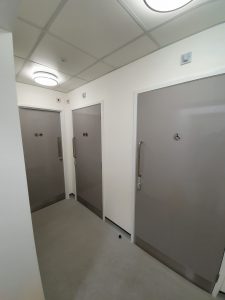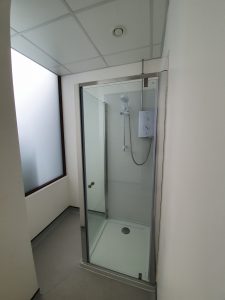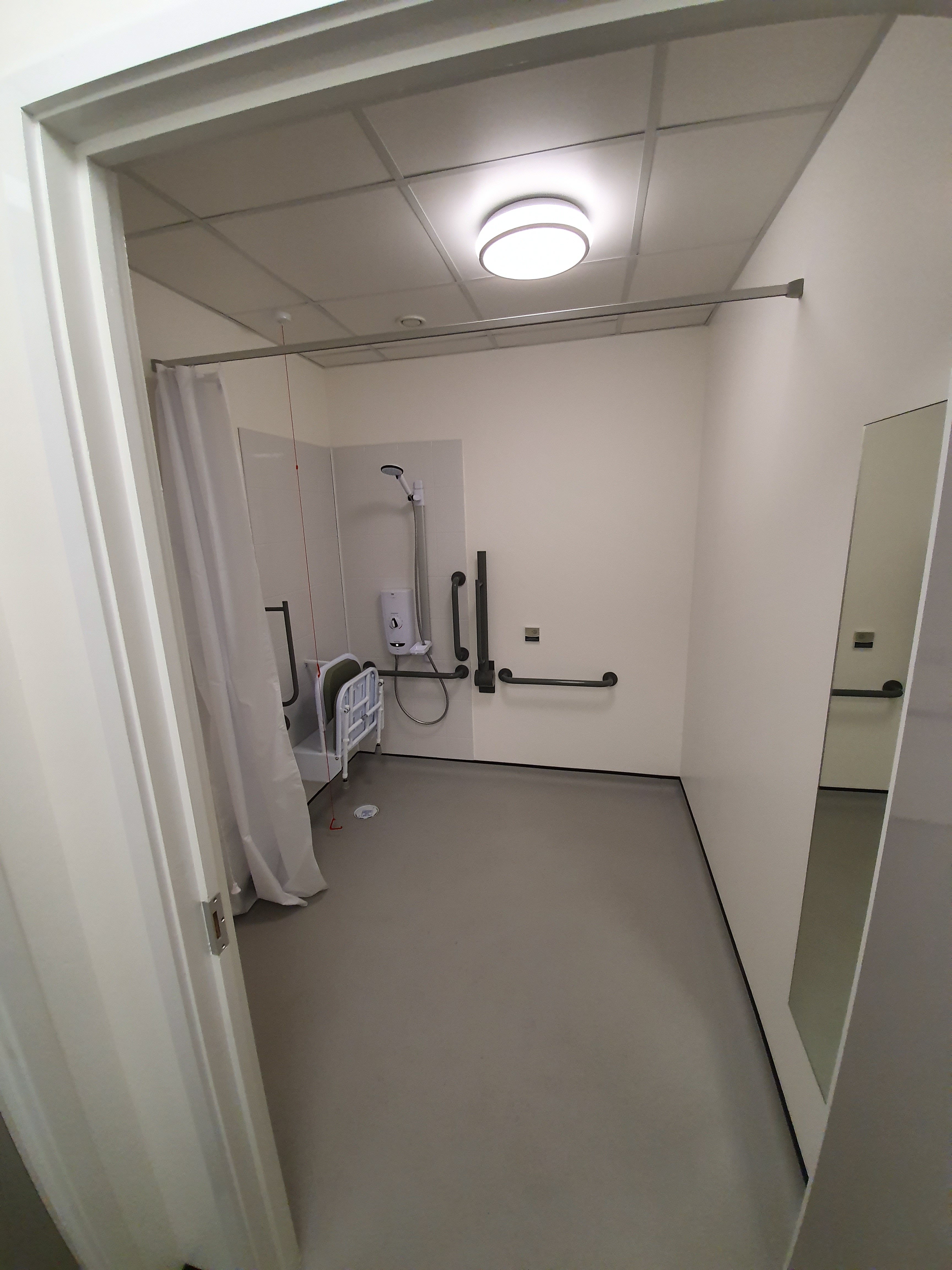 Inclusion for all people has been achieved and expanded the facilities in house. To look from the outside it's hard to believe this humble nondescript structure houses these new provisions. The integration is appropriate to the setting, inside and out.